---
Do you have a handyperson, painter and plumber you can trust?
Find out the essential home service pros to know!
---
If you are a first-time homeowner or have recently moved to a new area, establishing relationships with the pros you'll be calling on time and again for regular maintenance — and unexpected repairs — is essential for the long-term well-being of your home. Read through this list of eight home pros who should be on your team for a well-maintained home, then share your own experiences in the Comments.
---
Handyperson
---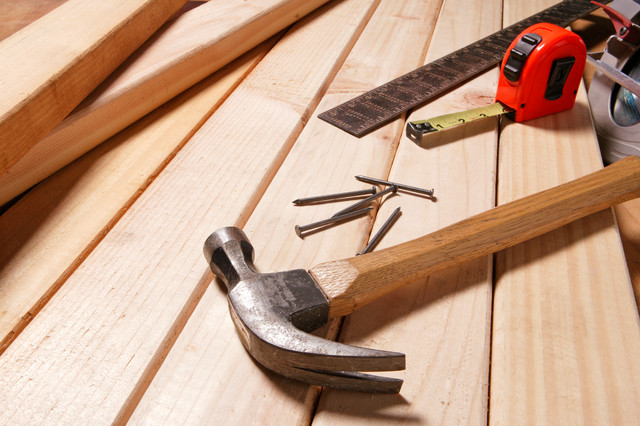 This jack- or jill-of-all-trades can handle miscellaneous jobs around the house, including everything from hanging art and mirrors to installing closet shelving and making minor repairs. Once you've found a good handyperson, keep a running list of small jobs you'd like to have done, and schedule a day of work whenever you have several tasks on it.
---
Painter
---
Unless you prefer to DIY, chances are you're going to need the services of a painter sooner or later. From whole-house interior and exterior painting to specialty jobs like refinishing kitchen cabinetry, a skilled painter can get the job done quickly and beautifully. Some painters handle only the actual painting, while others offer a host of other services, including color consultation, decorative painting, drywall repair and wallpapering.
---
Plumber
---
A good plumber is a lifesaver when your kid somehow manages to get a train track stuck in the toilet pipe (don't ask), but unclogging pipes isn't the only thing this pro is good for. Having a trusted plumber in your contacts is key when you need to install new fixtures, find the cause of poor water pressure or do repairs after a pipe bursts.
---
Roof and Gutter Company
---
One of the best things you can do for the longevity of your home is keeping the roof in good shape — and the way to do that is by having regular roof and gutter maintenance done (tip: Put it on your calendar). Once you've found a roofing and gutter company you like, set up a regular cleaning and maintenance schedule so you don't have to worry about forgetting this important task.
---
Chimney Cleaner
---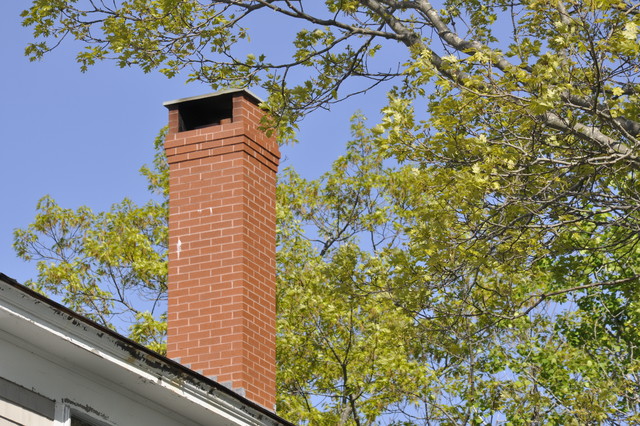 According to the Chimney Safety Institute of America (CSIA), more than 27,000 chimney fires each year are due to a lack of fireplace maintenance. Having a chimney sweep inspect and clean your chimney once a year — before you light that first fire of the season — is essential. Regular cleaning removes the residue left behind after a fire, called creosote, which otherwise can build up and lead to house fires.
---
Air Conditioning and Heating Service
---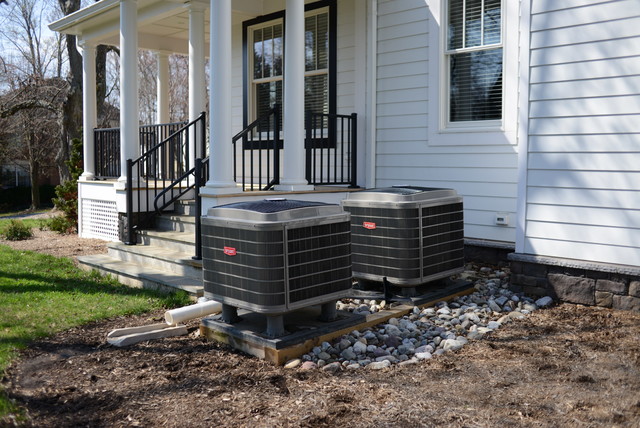 To keep your HVAC system running smoothly and efficiently, it's important to have maintenance and cleaning done regularly. The same air conditioning and heating repair pro who can take care of your heating and cooling system can usually also clean dryer vents, a simple but vital service that can prevent dryer fires.
---
Lawn and Garden Care Service
---
A lawn and garden care service can take care of mowing, to be sure, but even if you prefer to cut your own grass, there may be some tasks worth hiring a pro to take care of. A gardener can help set up and maintain a drip irrigation and sprinkler system, trim hedges, prune rose bushes, and even handle seasonal leaf and snow removal. Or you may want to look for a gardener who designs gardens from scratch or has a specialty, like creating drought-tolerant landscapes or edible gardens.
---
Electrician
---

Whether you want to install dimmer switches, add outlets, put in landscape lighting, service your ceiling fans or rewire an entire house, a licensed electrician is the right pro for the job. Interested in adding smart lighting or other smart home features? An electrician can help with that too.
---
Share: Do you have all eight of these home pros in your contacts? Any others you consider key? Share your experiences in the comments.
---
---
Original Post Written by Laura Gaskill via Houzz.com. All credit to Houzz and Laura Gaskill.
Gaskill, Laura. "8 Pros You Need on Your Team for a Well-Maintained Home." Houzz, 27 Feb. 2020, www.houzz.com/magazine/8-pros-you-need-on-your-team-for-a-well-maintained-home-stsetivw-vs~116765027